Attorney at Law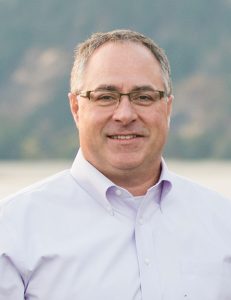 Born and raised in Beaverton, Oregon, Brad Timmons founded Timmons Law PC in 2006. With more than 25 years of experience practicing law and a profound knowledge of civil law, he has grown Timmons Law into a firm that services businesses, individuals and families in a broad range of practice areas.
While some attorneys are successful by being able to think outside the box, Brad goes even further. "For Brad, there's no box at all," says one Timmons Law colleague. Whether solving a unique land-use dispute, tackling a complex real estate transaction, or preparing an appeal, he often takes a logical yet unconventional approach.
Brad is a skillful strategist with an intuitive sense. He's also a talented negotiator, in most cases leaving all parties feeling like they've achieved a positive outcome. An inspirational leader, he's committed to his colleagues, clients and community. More often than not, Brad gives people the benefit of the doubt. "Sometimes people just need someone to stand beside them and advocate for them," he says.
When he's not running his own business, Brad loves to golf, watch Oregon Ducks football games and spend time with his extended family. He currently serves on the board of the Gorge Community Foundation and The Rotary Club of The Dalles Foundation, Inc. He's a member and past-President of The Dalles Rotary, and is proud to be a Paul Harris Fellow. He has chaired the local Rotary scholarship committee for over 20 years, served as President of The Dalles High School booster club for four years. Raising his two children in The Dalles, he has coached soccer, wrestling, baseball and football, and continues to be a supporter of youth programs.
Brad is a member of the Oregon, Washington and Arizona State Bars, and the Mid-Columbia Bar Association. Brad has served on the Local Professional Responsibility Board and OSB Client Security Fund Board. He served for three years as a member of the OSB Board of Bar Examiners, writing and grading bar exams and reviewing member applications.